News & Events
Keep up-to-date on the latest business trends.
General Information
Subject: Business Delegation and Forum in Bucharest, Romania
Date: 13-15 September 2022
Theme: The focus themes for the event(s) will be set based on the interests of the Cypriot companies participating with emphasis on ICT and related services.
Organizers: CCCI and the Ministry of Energy, Commerce, and Industry in co-operation with the Cyprus- Romanian Business Association and the Enterprise Europe Network
Find our more at Delegation to Romania.
Register here.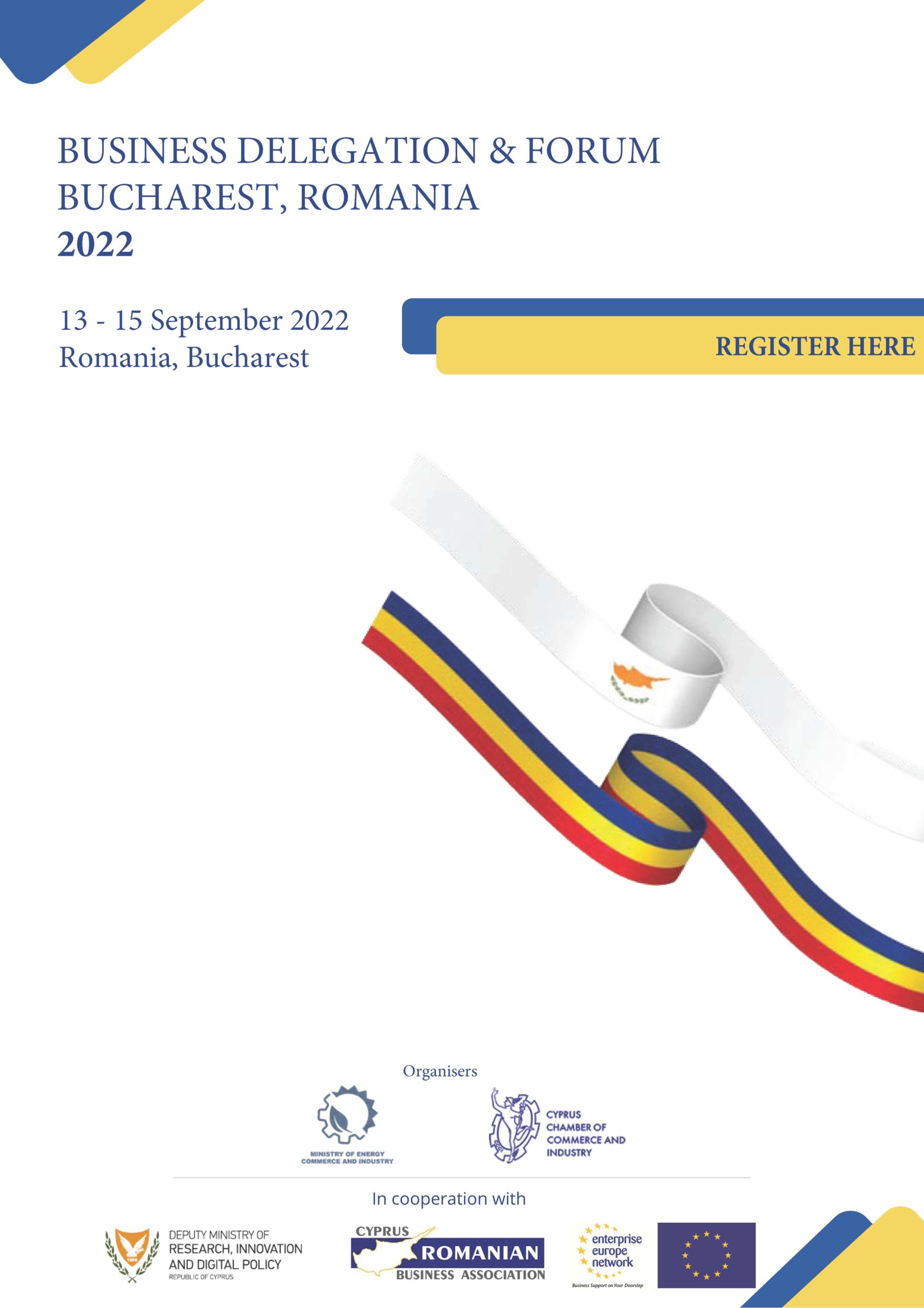 We are excited to announce the launch of our new and refreshed website!
Our aim is to offer a user-friendly and easy to navigate platform. We will do our best to share interesting material and assist you in staying up to date with the latest developments.
In this section you will also find information regarding our upcoming events and activities. We would be delighted to have you with us.
We hope that you enjoy the fresh look and feel of the updated website. Your feedback and suggestions will be greatly appreciated.
Stay tuned!